Command The Room:
Mastering the Art of Speaking & Communication
You have the knowledge. You have your list of people to get in front of. Those things are not the problem. Here's what is: You need the right combination of message and delivery skills to move decision-makers, clients, prospects, or investors to action.
Professionals who are client-facing may sometimes feel less than prepared or effective when presenting their services to prospective clients. The confidence of knowing what to say and how to say it not only presents you and your company or firm in the right light, but leaves a lasting impression.
Rather than being "inborn," the ability to speak and communicate with certainty and authority is based on a series of concrete skills any professional can master.
By presenting in such a skillful and confident manner, you demonstrate to prospects and existing clients that you are both technically savvy and comfortable engaging with them.
And it doesn't matter whether you're a Founder, a CEO, a partner in a law, accounting, or consulting firm, an entrepreneur, or a high-level corporate executive. Today, we're all entrepreneurs. And our stakeholders expect us to act like it. 
Command The Room will equip you with the tools and techniques required to see a noticeable difference in your interactions – both internally and externally. 
Starting January 26th, 2018, with live classes once per month for 6 months, the program focuses on the systematic mastery of presentation and communication skills, as well as content and messaging enabling you to educate, engage, inspire, and induce action both internally with colleagues/teams and externally with markets (both prospective and current).
And for those given the additional opportunity to present to prospects and peers at conferences, these skills are fully transferable and applicable.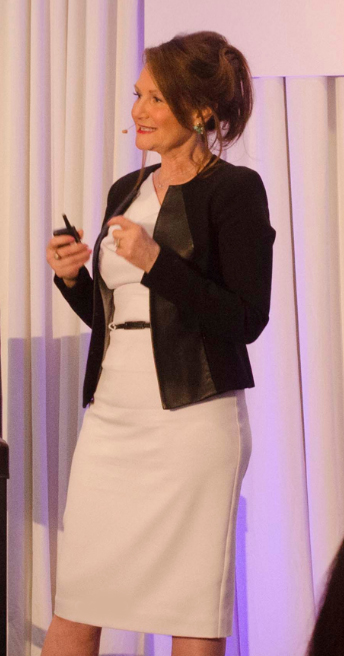 Thanks for all your help Ruth.  Your direction and guidance have been unique and more transformational than all my other advisors.
Shan Sutherland
Your coaching has generated a constant stream of new ideas. But the best thing is you gave me the confidence that I can own any stage and that my audiences will leave the room – at minimum – having learned something new, and at maximum – motivated and inspired.
Senior Executive
The change is so noticeable since our first webinar. My confidence, organization and reduced stage fright overall is amazing! Thanks for doing what you do.
Senior Executive
Once a month is perfect to let the learning settle in. Additionally, I can confide in you and our estimable group things I could never tell my colleagues. Thank you, Ruth, for putting together such a great program.  
Chief Financial Officer
Command The Room Highlights…
Sessions occur using convenient online technologies; you don't have to leave your office, travel, or take any of the other steps typically required for professional development.
From the first session, you will immediately begin to see what some of the world's strongest business presenters do and how you can emulate these skills.
Effective for both introverts and extroverts.
Components are available for review after sessions should you have to miss a class or want to review lessons again.
Command The Room Learning Objectives…
Apply the powerful techniques of performance for business, the series of nonverbal skills and codes – the way you look, move, sound, and travel – that engage, inspire, motivate and persuade.
Develop compelling content including stories that encourage connection, while curbing the strong tendency to overwhelm with technical information.
Skillfully manage the tension that naturally occurs and make it work for rather than against you.
Create speaker/presentation notes that are unobtrusive and help you maintain control on track, because despite what you may have heard, it's unnecessary, even undesirable, to memorize or work without a "net."
Learn key practice techniques that make effective use of your limited time and enable you to present in any situation at a moment's notice. 
Anticipate questions and objections and maintain your equilibrium in difficult situations.
Transfer your skills to video and media (if applicable), both critical elements in today's tech-driven and marketing-heavy business environment.
Command The Room Dates and Times (All classes are on Fridays at 2pm Eastern / 11am Pacific):
January 26, 2018
February 16, 2018
March 16, 2018
April 13, 2018
May 11, 2018
June 8, 2018
Most of us need to close business… in many cases,  a lot of business. My private clients must often raise or bring in millions. If you want to be a member of that rarified club, Command The Room could be the right fit.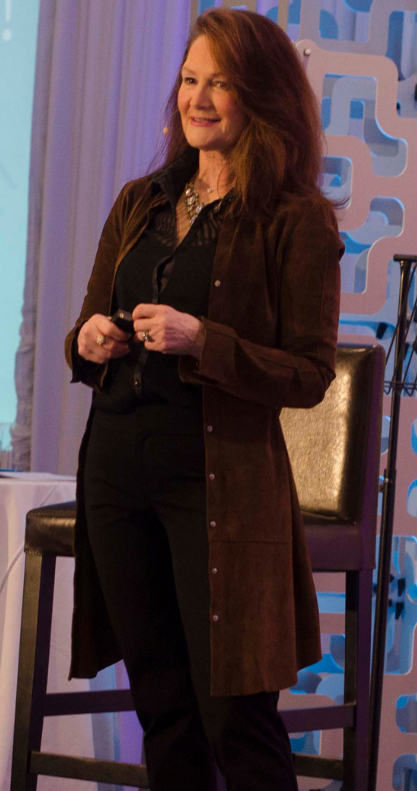 Command The Room is perfect for partners, senior associates, senior managers, entrepreneurs, and C-level executives who are actively engaged in business development, presenting at conferences, or doing other market-facing activities to build the brand and bottom line. These skills will carry throughout your career.
Pricing…
Pricing for Command The Room is $3600.00. It may be paid in full or in six equal payments of $600.00.
You may be able to apply for CE credits for the program, depending on your governing body.
Participation in Command The Room is strictly limited and participation is carefully considered to ensure the best outcome for everyone.  If you have any questions as to whether the program is right for you, please email support OR schedule a 15-minute call with Ruth below: